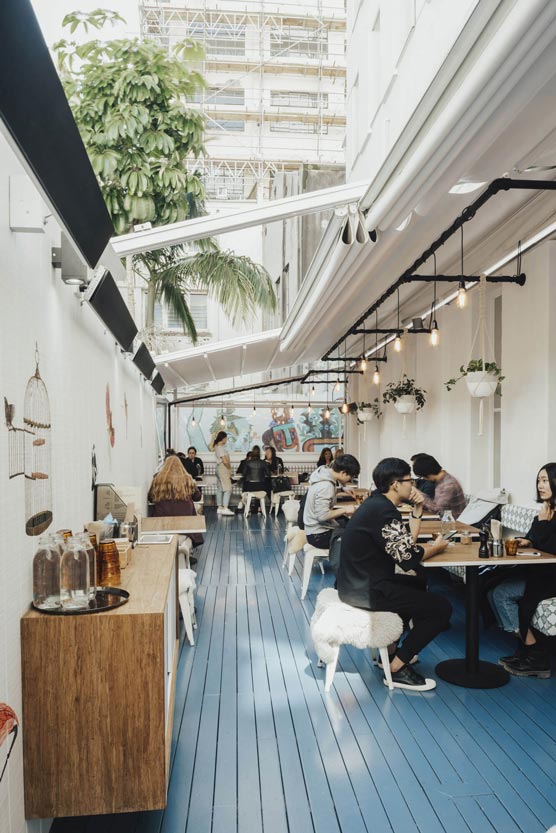 KIA ORA!
Meet Chuffed Coffee. We've been tucked in our secret spot on High Street for the last 3 years, brewing up the best of the best in our brewhouse, cooking up a storm in the kitchen, and churning out flavours which delight and cajole the most hardened of tastebuds.
Scott McLean – Chief Barista and Ownerman's focus is on bringing back the good honest brew. Like it's name, Chuffed harkens back to simpler days, where you could count on great service at your local, solid and seasonal favourites to dig into, and where you knew when you asked for a cup of coffee, you'd be getting it the same every time: hot, delicious and freshly roasted with not a hint of burn.
CHUFFED HEADQUARTERS ARE AT 43 HIGH STREET, TUCKED DOWN THE CORRIDOR. WE KEEP GOOD HONEST WORKING HOURS HERE.
Weekdays 7am - 4pm | Weekends 8:30am - 4pm
Catering and Events
Here at Chuffed we love helping you out with your function or event. With our expert chef on hand, we can cater and deliver for groups of any size.
If you are looking for a unique home for your next event, look no further than our very own Chuffed Headquarters at 43 High Street. Our outdoor courtyard area is just the spot for Corporate breakfasts, birthday celebrations or Christmas parties.
We can host groups of 2 – 40 people sit down dining, or 50 standing room only.
Contact us now to plan your next shindig.
Alternatively, make the most of our catering service. From convivial morning teas to classy canapes, Chuffed has you covered. We cater for groups from 5 – 50, just let us know what you're after.
CHUFFED COFFEE
09 367 6801
43 High Street, Auckland CBD, 1010
chuffedbooking@gmail.com
Open Hours:
7am – 4pm Weekdays
8:30am – 4pm Sun and Sun
Closed Public Holidays
We're right between EB Games and Sushi Pac.
Just head down the corridor toward the pink doors at the end.